Awakening Body, Speech & Mind: A Meditation Workshop
With Lama Bruce Newman
March 27 - April 1, 2020
Join us as Lama Bruce Newman helps us develop skill in navigating the turbulent seas of our emotions by using greater awareness of body, speech and mind. Our workshop will be loosely based on Dzogchen Ponlop Rinpoche's Emotional Rescue and enhanced with additional sources.
We will explore bringing awareness into all aspects of our lives: body, speech, mind, and perception while still and moving. We will have guided meditations, free time for more individual explorations, and discussions and interviews to clarify and deepen our practice.
Awakening Body, Speech & Mind will unfold over two phases: the stand-alone weekend workshop, followed by three days of deeper exploration into the themes presented over the weekend. The weekend workshop begins Friday, March 27th in the evening and ends after lunch on Sunday, March 29th. For those those inspired, our retreat continues until Wednesday, April 1st, when we will have a final morning session and lunch before departure.
For those who wish to only attend the weekend program, please select "Weekend Only" from among the registration options, with either "Commuter" (no lodging required) or "Double Tent Cabin" (set-up in larger protected tent, dormitory style) options available. Registration for other onsite housing options will initially be open only to those staying for the full program. Unfilled housing options will open to weekend participants 1 week before retreat.
Leader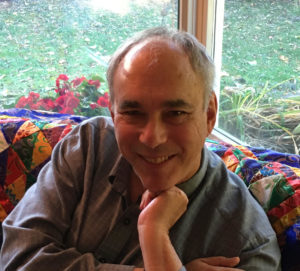 Lama Bruce Newman
Lama Bruce Newman has studied and practiced Tibetan Buddhism for 44 years, and has been teaching for 24 years, primarily in the Kagyu and Nyingma traditions. He spent eleven years in India and Nepal studying under his primary teacher, Chokyi Nyima Rinpoche. Lama Newman also completed a four-year retreat at Kagyu Samye Ling in Scotland. For over two decades Lama Bruce has been practicing and teaching under the guidance of Gyatrul Rinpoche in Ashland, Oregon. He is the author of A Beginner's Guide to Tibetan Buddhism and is a Ngondro instructor at Orgyen Dorje Den in Alameda, CA, and Tashi Choling Center in…
Learn more about Lama Bruce Newman